For those of you who are curious about transitioning to a plant based diet, you may feel a little overwhelmed by where to start or how to make the switch. Before my partner and I made the switch to a vegan diet, we were eating steaks, pork chops, cheese, you name it, and the idea of going plant-based was almost comical. But after watching Game Changers on Netflix, we decided to dive into the plant based lifestyle head first and haven't looked back since.
Since then, the more we've learned, the clearer our decision has become, and I even decided to pursue a Certificate in Plant Based Nutrition from eCornell. Now there's no going back knowing what we know – from the environmental impacts of the meat and dairy industries to the health impacts we were placing on our bodies. If you have a desire to try transitioning to a plant based diet, know that you can do it, and in this blog post, I share some helpful tips to support you on your journey.
Here are our best tips for transitioning to a plant based diet.
What is a Whole Food Plant Based Diet?
First, let's make sure we're clear here. A whole food, plant based diet consists of minimally processed whole grains, fruits, vegetables, nuts, and legumes. The focus is on eating healthy, whole foods that provide all the vitamins, minerals, and protein you need. And really, we like to think of it as a healthy, conscious lifestyle rather than a diet.
On a plant based diet, you'll be avoiding meat, chicken, seafood, pork, and dairy and replacing it with beans, legumes, tofu, tempeh, fruits, vegetables, and grains. Trust us, it's not as difficult as that sounds, especially once you discover how delicious and fulfilling plant based recipes can be. The tips below will help you as well!
You can get all the nutrients and proteins you need from whole, plant based foods, no meat or animal products needed. However, it is important to eat a wide variety including lots of dark, leafy greens to ensure you're getting the proper nutrition. Here are some tips for making sure you get enough protein on a whole food plant based diet.
In addition to eating a wide variety of whole grains, fruits, veggies, and legumes, a Vitamin B12 supplement is recommended for everyone, plant based diet or not since there's less naturally found B12. In addition to a supplement, B12 can also be found in fortified cereals and grains as well as in nutritional yeast – a delicious cheesy powder that you'll find in a lot of vegan recipes.
Alright, let's jump into how to transition to a plant based diet!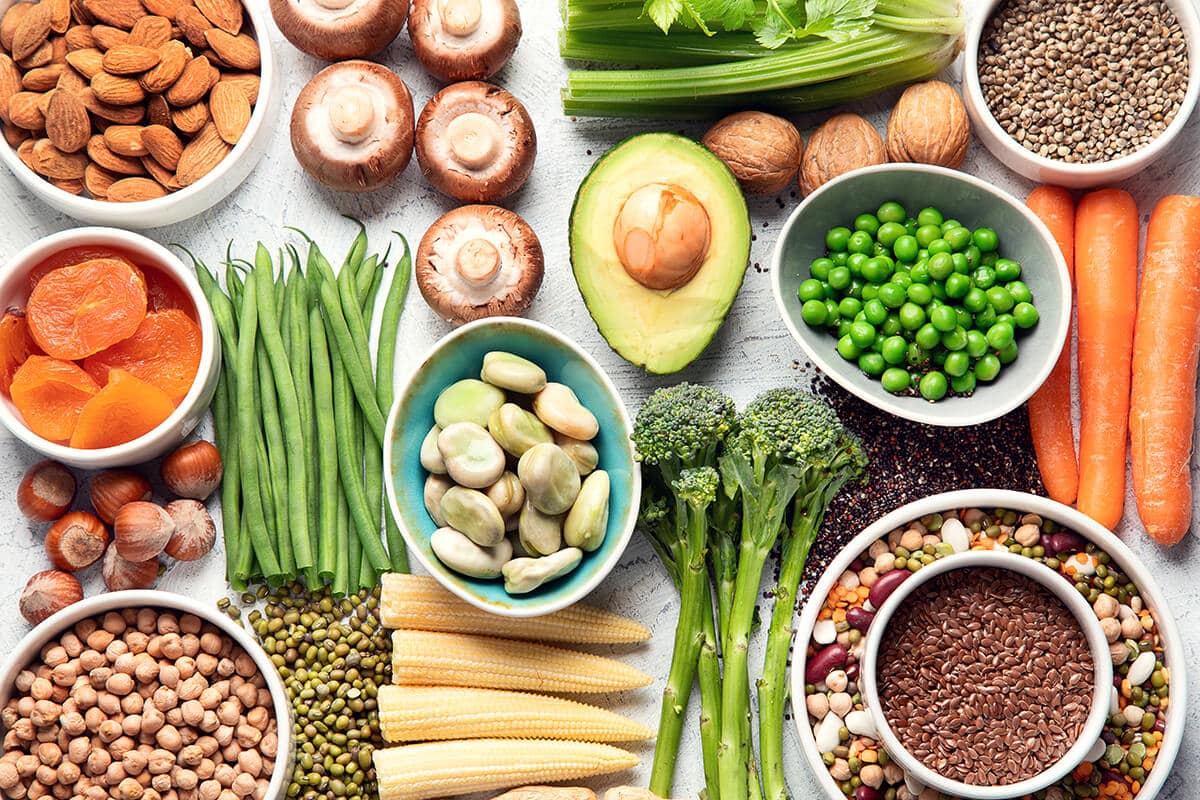 How to Transition to a Plant-Based Diet
Transitioning to a plant-based diet doesn't have to be as challenging as you might think, especially if you do a little prep work to set yourself up for success. The tips and resources we share here will help you prepare, and we'd love to hear about your journey in the comments at the bottom of this blog post. You can learn more about my personal journey to being plant-based here.
Get Clear on Your Motivation
Getting clear on the reason for shifting away from meat and dairy to a plant based, vegan diet is so important. If you don't know your "why", it'll be harder to say no to that meat burger at your friend's bbq or the salami your hiking buddy offers you on the trail.
Whether your focus is on your personal health and the health of your loved ones, the impact of the meat and dairy industry on the environment, or the impact on the animals themselves (or all of the above) remind yourself of why you started this journey and have a clear understanding of the reasons behind your choice.
My partner and I made the switch to a plant based diet just before Thanksgiving in 2019. You'd think sitting at a Thanksgiving dinner and saying no to turkey would be tough, but it really wasn't, and I think it's because we were clear on our reasons for trying this new lifestyle. It's also helpful to have a goal to work towards or stick with, and our goal was to really give this plant based diet a try to see firsthand the effects it can have.
Educate Yourself
A big part of figuring out your "why" for transitioning to a plant based diet is education. Educating yourself about what's really going on behind the meat on your plate will help you have a better understanding of all the issues involved so you can make educated decisions. It's easier to eat meat if you brush all thoughts of where it comes from and the impacts it has on your body and the planet aside. But if you educate yourself on these topics you can make more informed, conscious decisions that feel right for you.
Watch Plant Based documentaries, like:
Read Plant Based books, like:
Explore additional Plant-Based resources on sites like:
Do What Works for You
While quitting meat and dairy cold turkey (pun intended) is certainly an option, if that sounds overwhelming or impossible to you, take it little by little. Maybe you start by adopting a vegetarian diet so you can get used to eliminating meat before you cut out the eggs and dairy. When Ryan and I first started, we cut out all meat, eggs, and most dairy right away. We still ate cheese for a couple of months but slowly eliminated it as we experimented with cheeseless recipes and the occasional vegan cheese alternative and realized we didn't really miss it. Plus, because we were clear on our motivations, the cheese didn't really appeal to us like it used to.
Or maybe you go meatless a couple days a week as you start discovering and working plant based recipes into your routine. Don't let the fear of going all in stop you from taking the first step. Instead, set reasonable goals and do what you can, then continually work your way to your goal of being plant based for optimal health.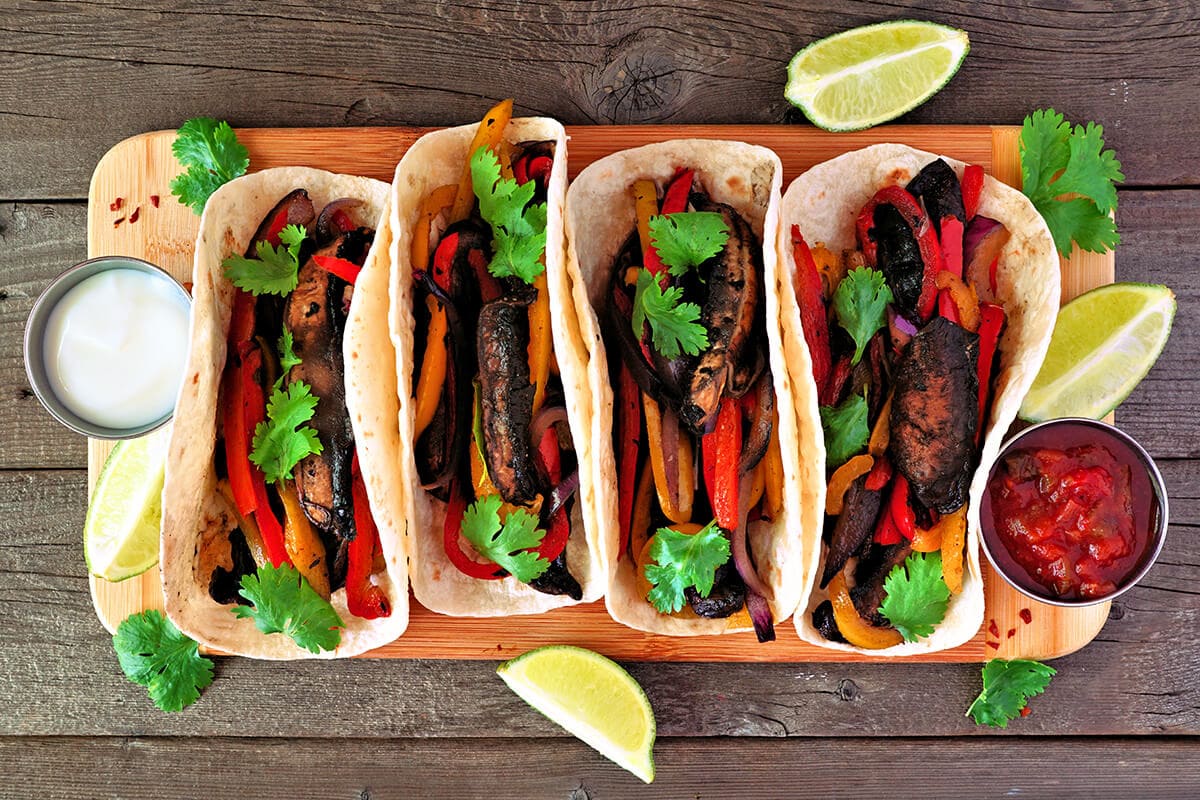 Find Recipes You're Excited About
As you transition to a plant based diet, it's so important to have easy recipes on hand so you always have healthy, fulfilling, and delicious meal ideas ready to go. If you're always resorting to salads or veggie burgers, that'll get old quick and your new plant based lifestyle isn't going to be that fun or fulfilling. Start by finding vegan versions of recipes and meals that you already love and go from there.
Keep track of the recipes that end up being favorites and soon you'll have a whole repertoire of delicious and easy go to options that you can start rotating in. Once you see how delicious whole food, plant based meals can be you wont even miss meat.
Here are some of our favorite vegan cookbooks:
Here are some of our favorite vegan and vegetarian recipe sites:
Have Good Ingredients on Hand
In addition to making sure you're armed with recipes, make sure you've got ingredients on hand to make whipping up a healthy meal at home easy. Make a list of ingredients for a few of the recipes you found (bonus points if there are overlapping ingredients) so you can have everything you need on hand for at least a couple of healthy meals at a time.
Download this PDF grocery list to see what staples we like to have on hand to get you started.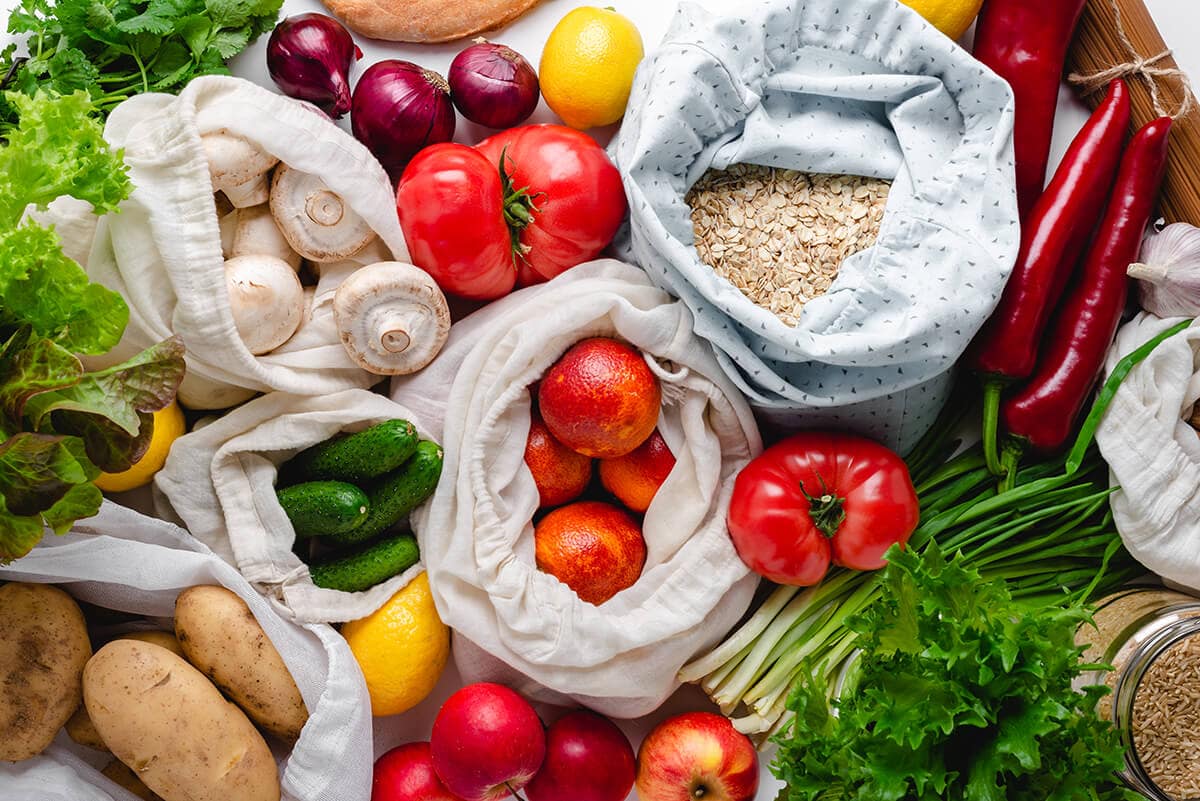 Invest in Kitchen Equipment
Don't worry, this doesn't have to be a big investment, and many of these items you might already have in your kitchen. I've found that having a couple of helpful appliances has made cooking healthy meals at home easier and has allowed me to make a wider variety of recipes, especially once I started a plant based diet.
Here are my top kitchen tools aside from the usual suspects:
A good blender and food processor – this is key for healthy, plant based meals, and really for all cooking in general. You may have heard of the do-it-all Vitamix which is a great option. Many plant-based sauces are made with cashews and other nuts and the Vitamix makes it so you don't have to soak the nuts prior to blending. Keep an eye out at Costco for deals on the Vitamix, and the Vitamix website also has deals on refurbished blenders. If that's not in your budget, Linda, BFT's director, has a Ninja that comes with a blender and food processor that you can switch out on one base. A food processor is also really helpful for making hummus, dips, dressings, and other creamy sauces.
A pressure cooker or InstaPot – plant based or not, a pressure cooker or InstaPot will help speed up the cooking process and allow you to not have to watch over what's cooking. These are great for cooking a large pot of beans that you can freeze in batches for use in soups, fool-proof rice and grains, dips, and other recipes.
An air fryer – this definitely isn't required, but Linda, BFTs Director of Operations, recently got an air fryer and she says it's a game changer. She and her husband have been making buffalo cauliflower wings with vegan ranch, crispy fries, and vegan eggplant parmesan, mmm mm. A great thing about an air fryer too is that it crisps things up and makes them delicious even without oil, so you get the satisfaction of something "fried" without the oil.
A microplane – a microplane is great for grating ginger and garlic for sauces (think vegan ranch, stir fry sauce, salad dressings, dips, etc)
Keep it Simple
When you start a plant based diet, keep it simple, especially at first. Not every meal has to be elaborate with two pages of ingredients and a whole laundry list of steps. Start with dishes that you already like, just make the whole food plant based version. Love burgers? Try homemade veggie burgers with a delicious barbeque sauce. Love burritos? Skip the meat and fill your tortilla with beans, rice, sauteed veggies, homemade guac and salsa. If you want to take it up a notch, you can even make a vegan sour cream (surprisingly easy). Still craving meat? Use Beyond Meat ground beef and add in some taco seasoning.
We try to keep meat substitutes like Beyond Meat, vegan sausage, and vegan cheese to a minimum since they're not necessarily healthy (they're processed and contain a lot of oil and fat), but they are a treat to have once in a while. They are also super helpful in the beginning stages of your transition while you're learning how to cook in a new way.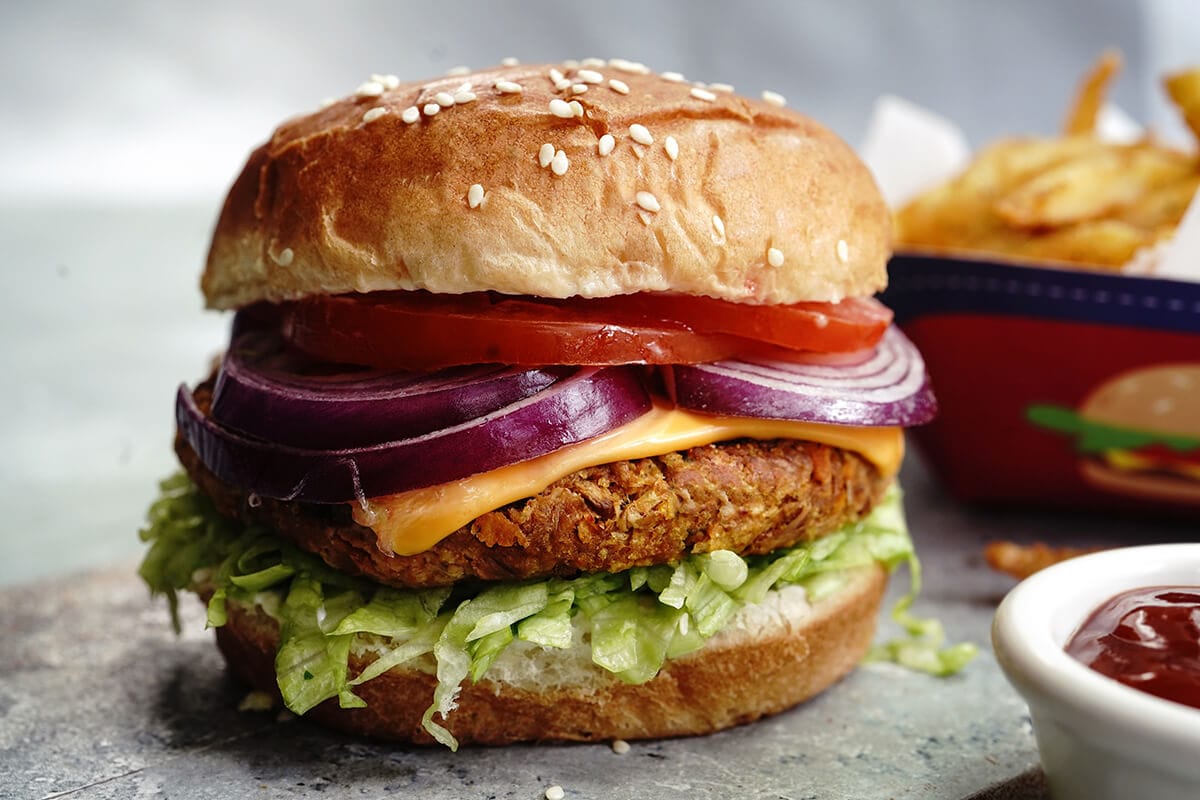 Try New Things
Grow your own vegetables, visit your local farmers' market, or get a box of fresh veggies delivered to your door each week. It'll encourage you to try new fruits and veggies you may not have cooked with before and it'll make starting a plant based diet more fun.
Ryan and I started growing our own greens and veggies last year both in our yard and even inside using a Gardyn which has made the process super easy. If you don't have the time or space to grow your own veggies, check your local area for a CSA (community supported agriculture) box you can subscribe to or check out other subscription services like Imperfect Produce and Farm Fresh to You. Not only do you get veggies delivered, but you're supporting locally owned farms as well.
If you don't have much time to cook, try out a meal delivery service that delivers complete ingredient kits and recipes that make throwing together a healthy, vegan meal easy. Purple Carrot, SunBasket, Daily Harvest, Mosaic, and Green Chef are a few we've heard of who have vegan options to choose from.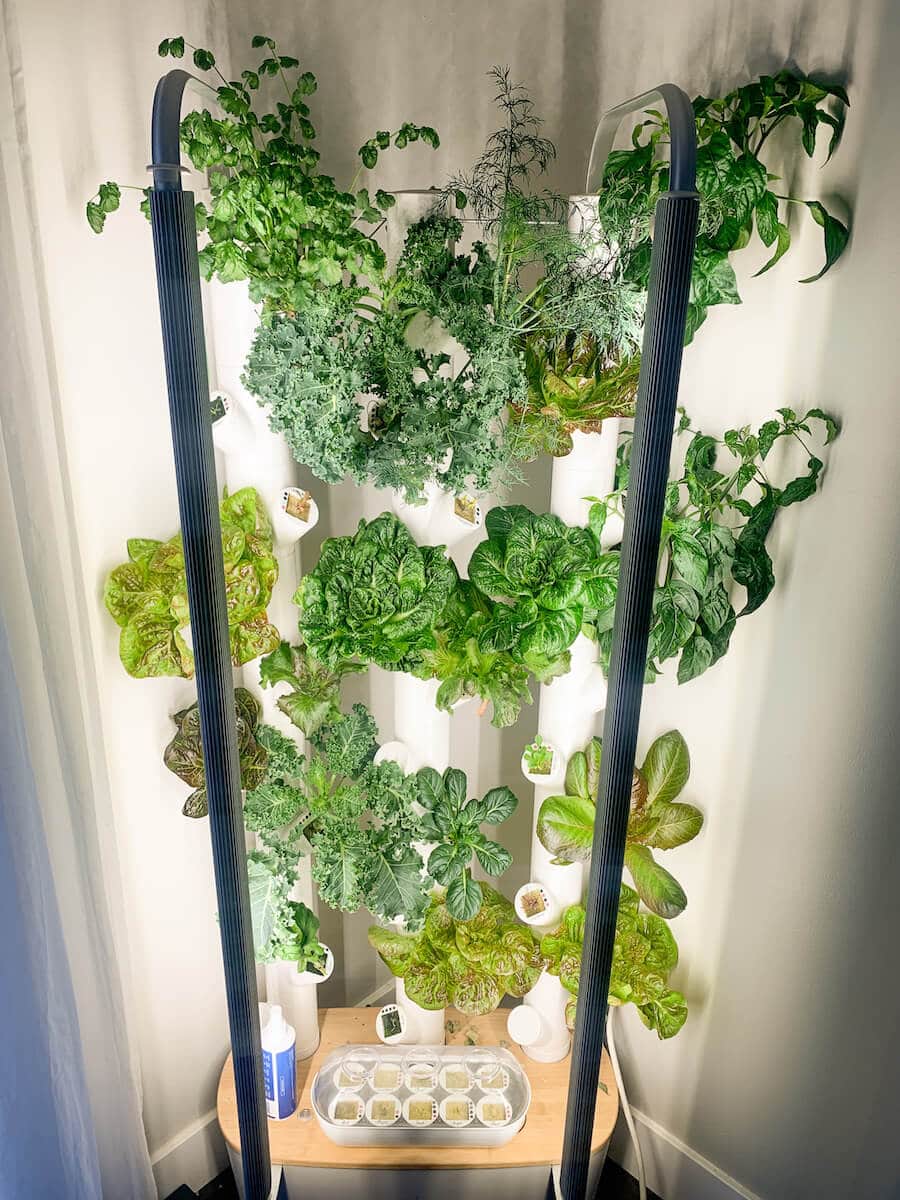 Have Lots of Snacks on Hand
If you get ravenously hungry it's harder to make healthy meal choices, plant based or not. Make sure you have easy snacks and grab and go items in the house like fruits, hummus and veggies, overnight oats, grab and go bars, and chia seed pudding for example.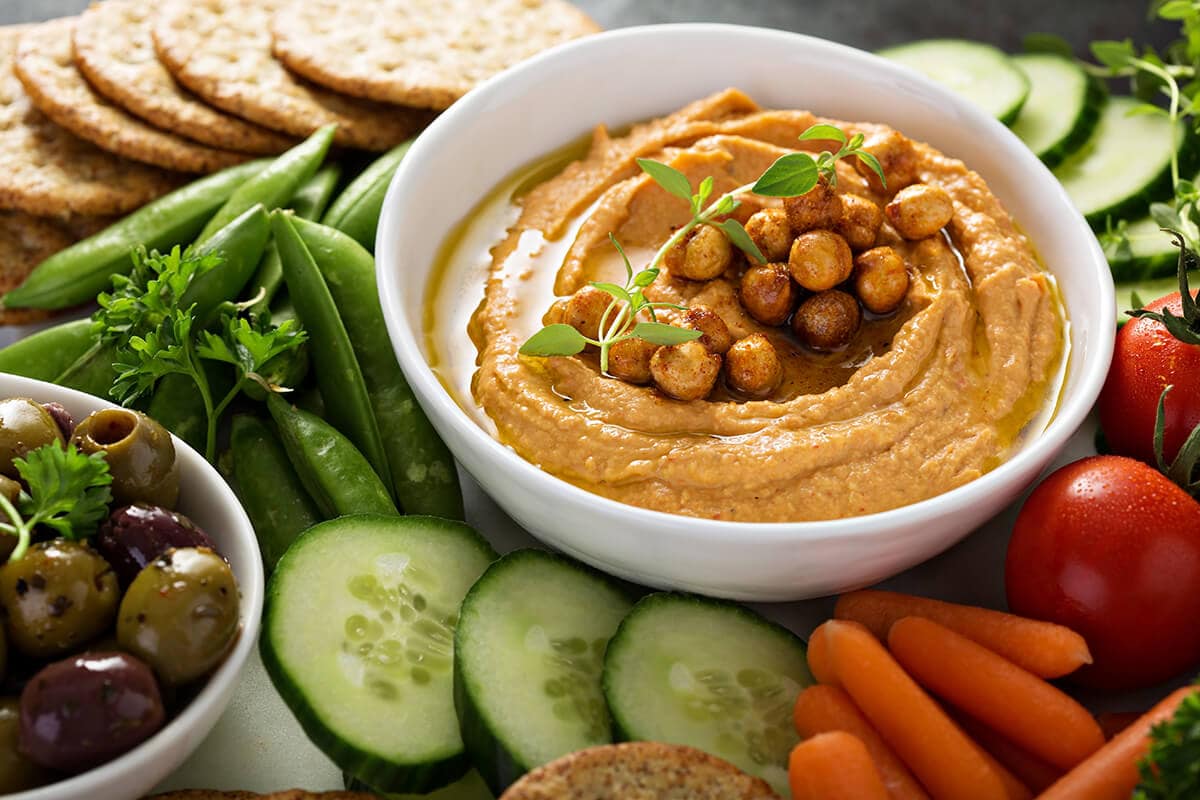 Give it time
It can take time for your tastebuds to adjust and for your body to stop craving the taste of meat and cheese. In fact, cheese is known to be mildly addictive: the compounds that result from casein being broken down in your body attach to dopamine receptors in your brain – pretty interesting.
Plant based meals can be so satisfying that you won't even miss the meat and dairy once you get cooking. When you have a creamy alfredo sauce or nacho cheese made with cashews you won't believe there's no actual dairy in it. To me, it tastes even better but it also feels better and is healthier for both my body and the planet. Plus, I no longer feel overstuffed and bloated after meals.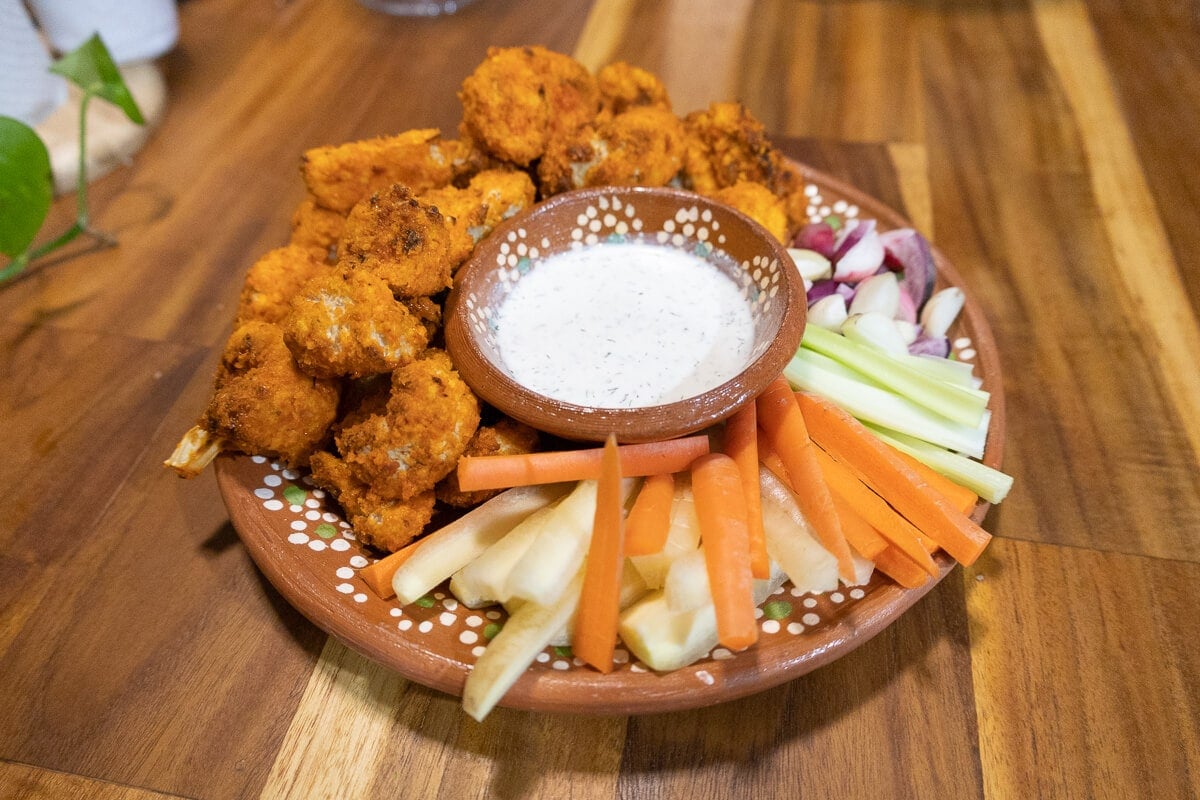 Finally, don't get down on yourself. Any sort of change can be challenging but that's where the growth and transformation happens. I can tell you that my partner Ryan and I have never felt healthier in our lives. And remember, if you slip up, don't beat yourself up about it or give up, just get right back on board and do the best you can.
I hope these tips help make the transition to a plant based diet a little easier for you.
Do you have any questions about going plant based or how to transition to a plant based diet? Have you given this a try? What has your experience been like? Share your comments, questions, and experiences below.
The post How to Transition to a Plant-Based Diet appeared first on Bearfoot Theory.