We like to encourage every outdoor enthusiast to use their gear for as long as possible as a way to reduce waste and minimize our environmental footprint. However, when there's absolutely no hope in repairing your damaged, beat-up, and well-worn gear it's good to make an investment and buy new. But we are well aware that new gear can be very expensive and purchasing products at full price isn't always in the budget. On the flip side, it can also seem risky to go for used or discounted outdoor gear if you don't know where to look.
We've been there before too and discovered that the world of discounted and used gear isn't as scary as you might think. In fact, hunting down good quality, cheap outdoor gear is pretty simple and fun — let's be honest, there's nothing like scoring a great deal!
Ready to save? Here are the best places to buy discounted gear in stores and online.
Where to Buy New Discounted Outdoor Gear
1) The Clymb
The Clymb is an online shop that has daily and weekly deals on outdoor gear, apparel, and equipment from big-name brands. You'll need to become a member, which is free, and then you can score up to 80% off on all types of gear including bikes, skis and snowboards, apparel, and so much more. The deals don't last for long, though, so you'll need to act fast if you see a discounted piece of gear that you love.
The Clymb also has discounted trips all over the world, so sign up for your next adventure!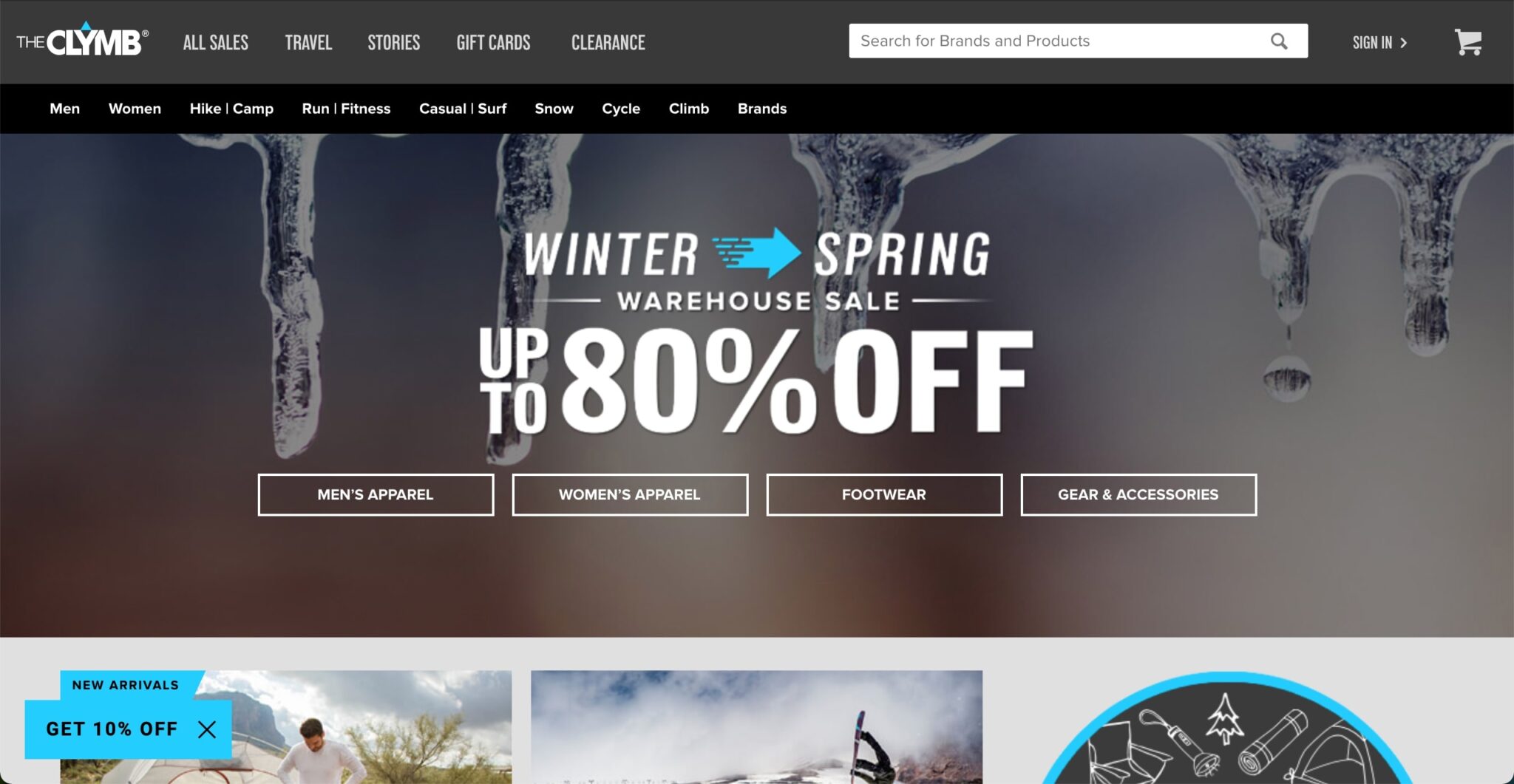 2) Steep & Cheap
Run by the gearheads at Backcountry.com, Steep and Cheap is an online outdoor retailer that offers daily steals and bargain prices for the deal-hungry shoppers out there. You can find big-name brands, daily deals, plus plenty of apparel and equipment to get geared up for an epic time outside.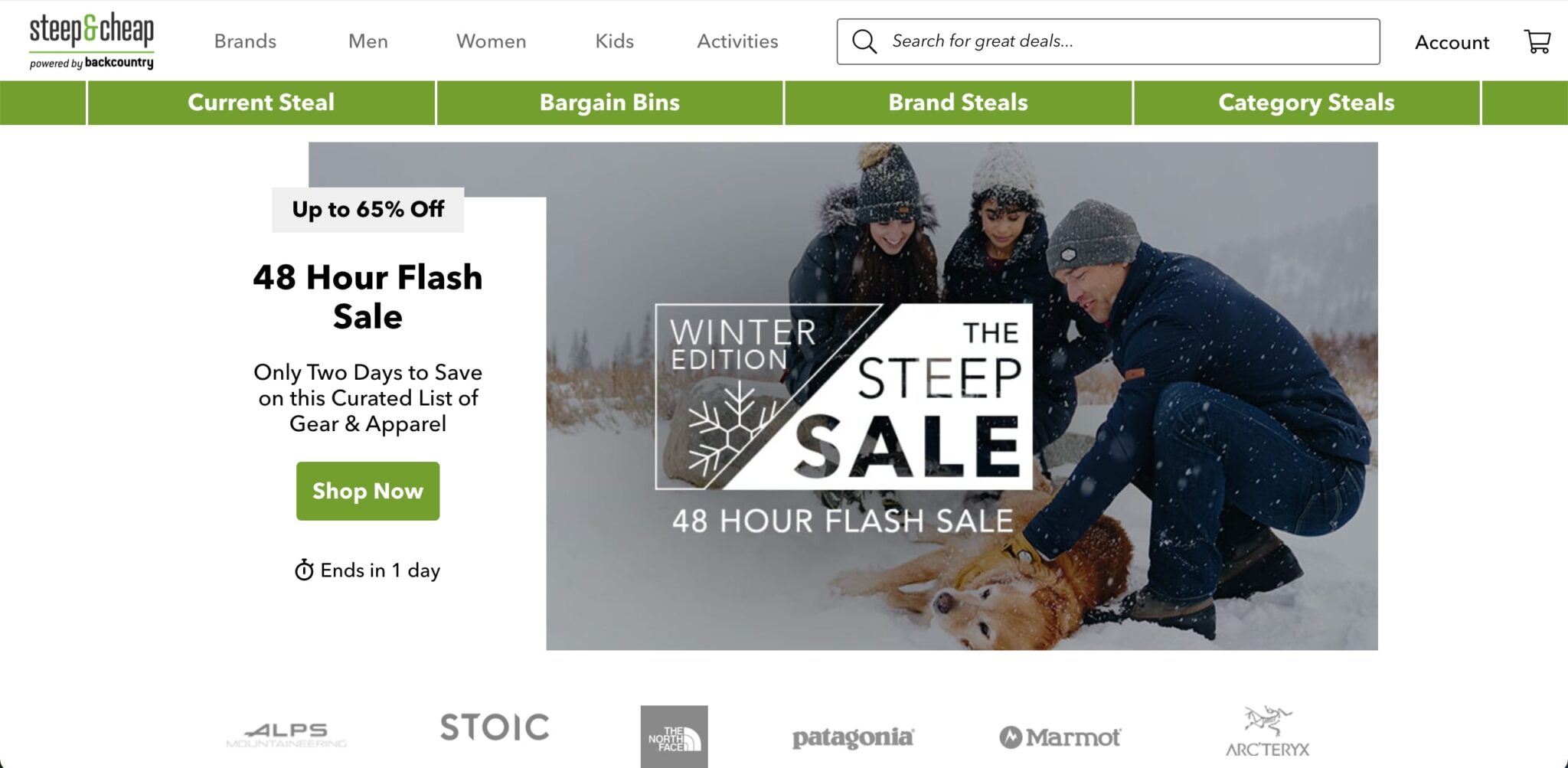 3) REI Outlet
One of our favorite outdoor retailers, REI, is a go-to for reliable and multi-functional gear that is built to last. But did you know that you can snag some budget-friendly and awesome discounted outdoor gear in their online gear shop, REI Outlet? Yep. They have daily deals as well as ongoing sales that cover a wide variety of outdoor gear categories from footwear to backpacking tents and so much more.
Also, be sure to sign up for REI's emails to be alerted about new deals and sales. And if you become a member you can receive yearly dividends from gear that you purchase as well as member-only coupons. A lifetime membership is only $20 and it definitely pays for itself!
4) Sierra Trading Post
Sierra Trading Post is a discount outdoor retailer run by big names like HomeGoods, Marshalls, and TJ Maxx. They've got a wide selection of everything from shoes to camping gear, although you do have to do some digging to find quality products. It can be helpful for scoring small pieces of gear and expensive clothing that would usually cost a lot at regular retail price.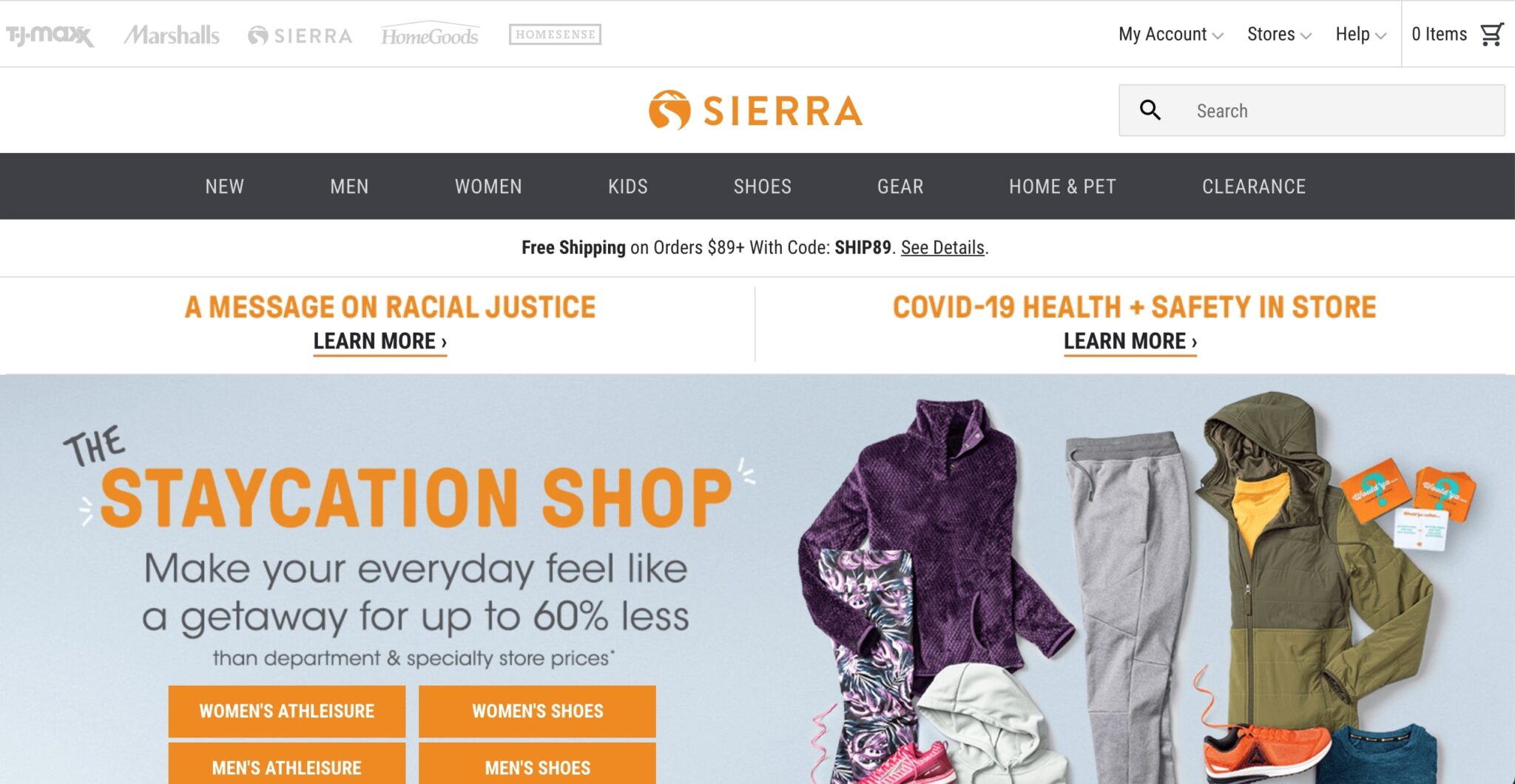 5) Backcountry
Backcountry is one of the largest online retailers for outdoor gear and they have some amazing sales and discounts on a variety of gear. Shop Backcountry's sales page for current deals and sign up for their email to be the first to know about special sales events.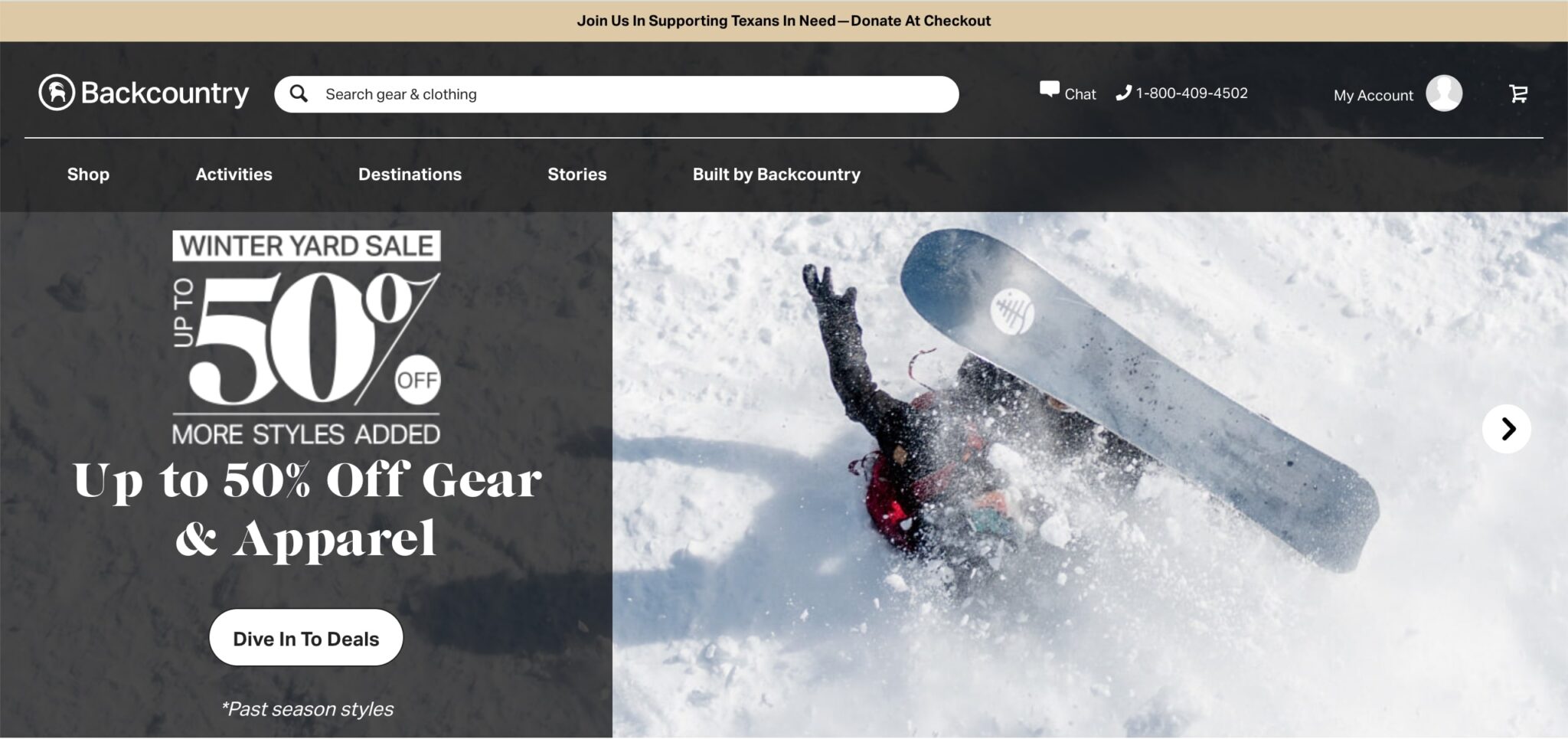 6) Outdoorplay
Outdoorplay has grown to become one of the largest specialty outdoor gear retailers in the country. While their roots are in kayaking, they've expanded to include products for rafting, stand-up paddling, hiking, camping, and more. Check out their sale section for deals and keep an eye out for different gear promos they run throughout the year.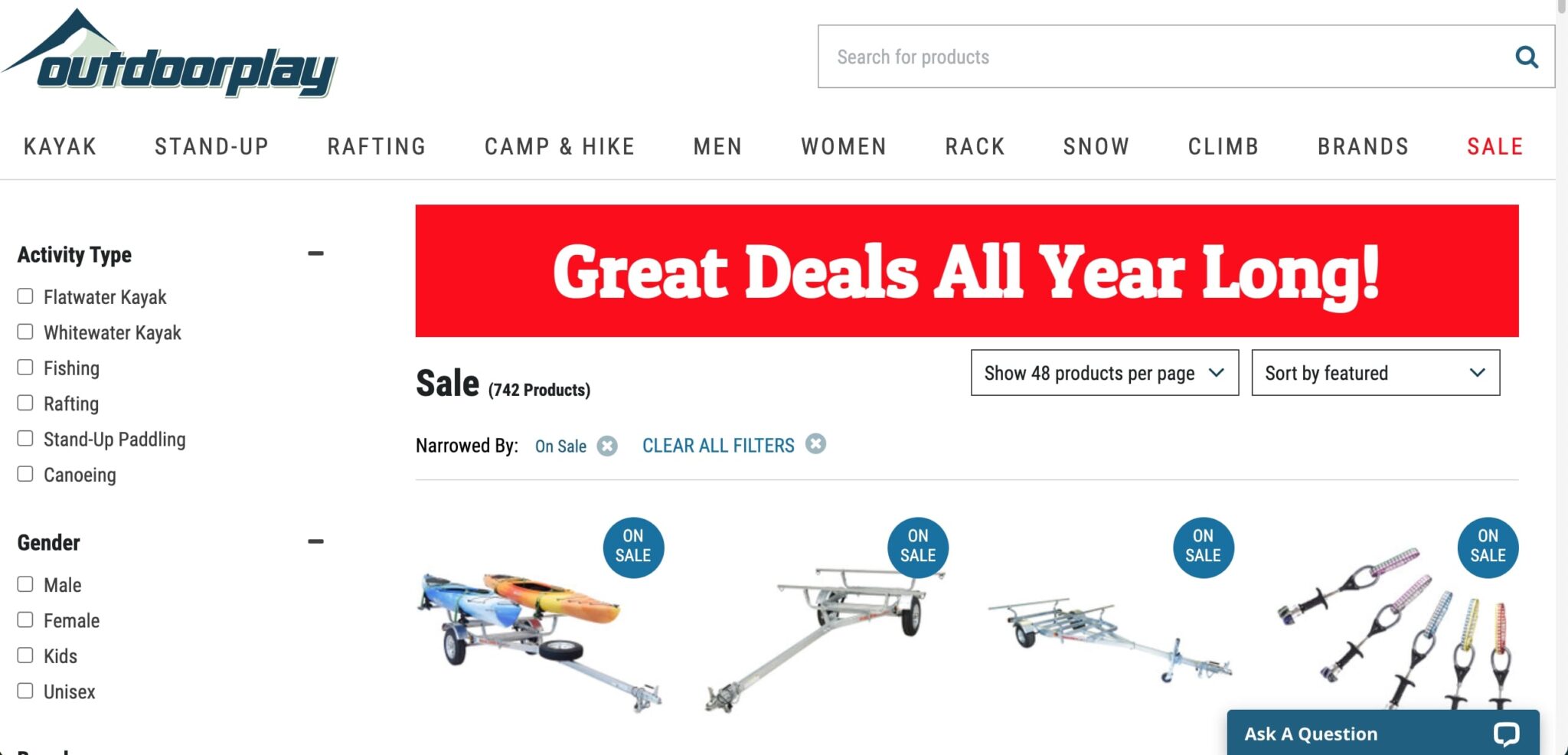 7) CampSaver
CampSaver is an online retailer that is dedicated to providing the best gear at the best prices. You can find big-name brands alongside smaller specialty brands in categories that span a variety of outdoor gear from sleeping bags and pads to kayaks, skis, and snowboards. While all prices at CampSaver are a deal, you can find extra bargains in the CampSaver Outlet.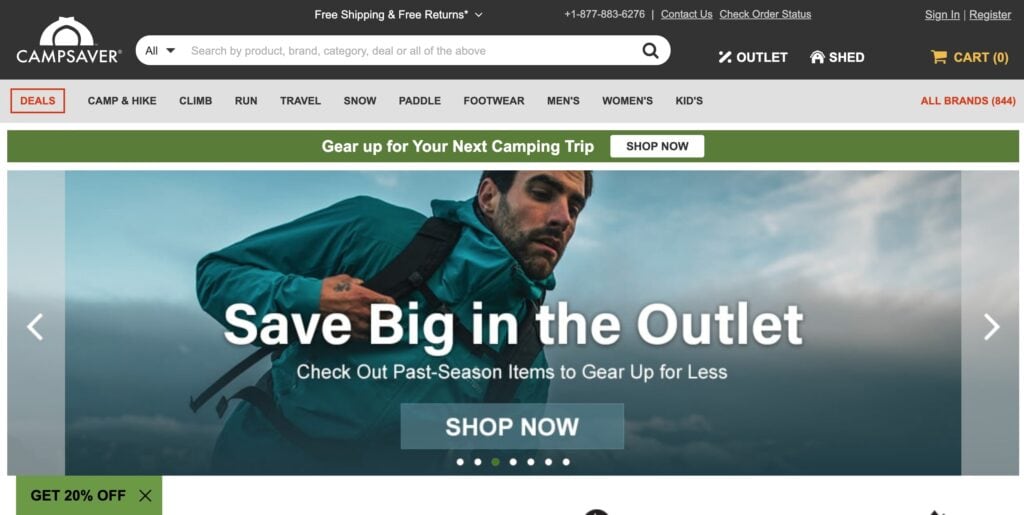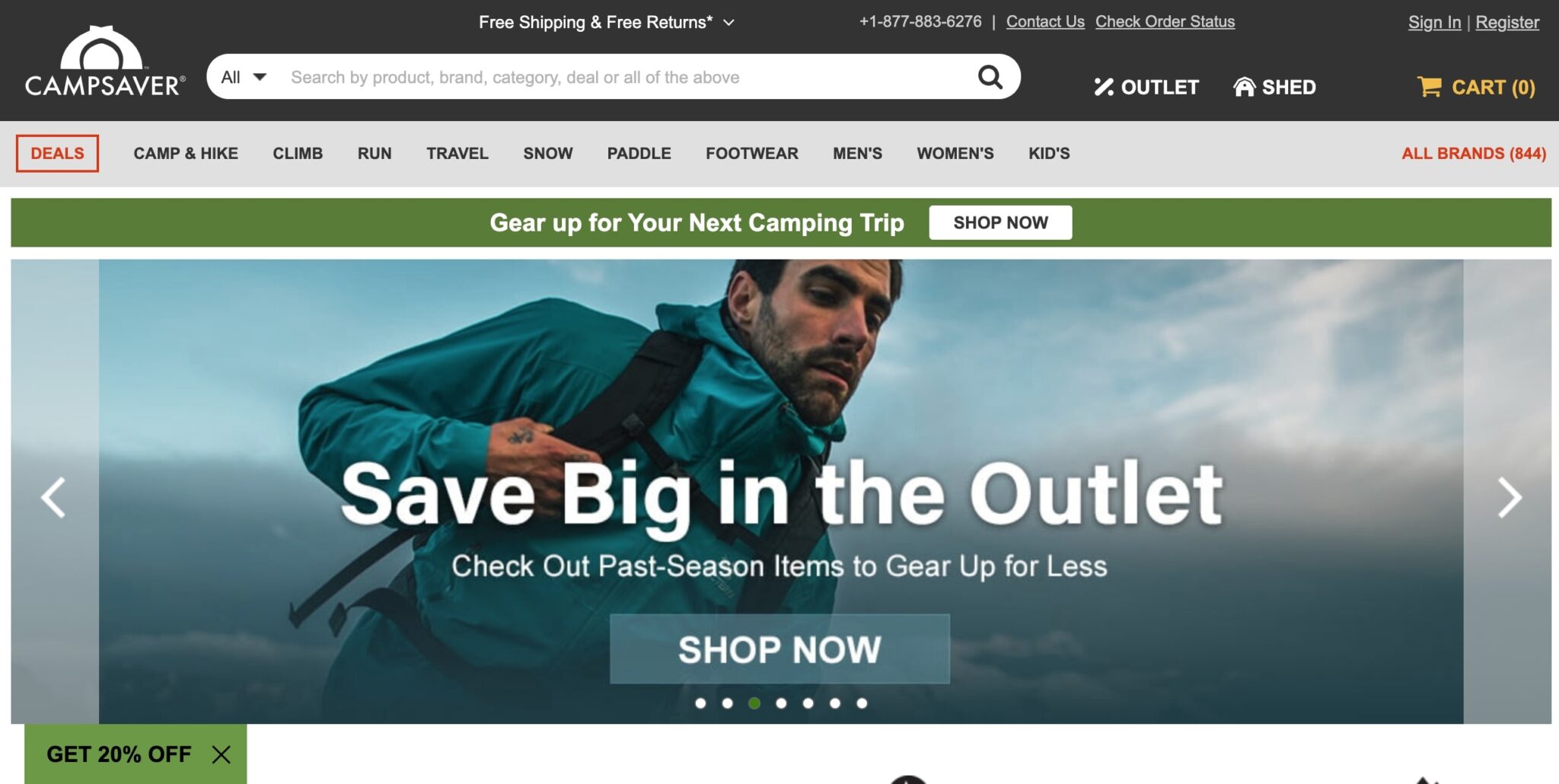 8) Moosejaw
Moosejaw is Walmart's answer to Backcountry. Here you can find tons of brands and outdoor gear at great prices from camping supplies to bikes and everything in between. Head to their sales section for even more bargain deals at 40-50% off. You can also join Moosejaw's rewards program and get 10% back on all full-priced items.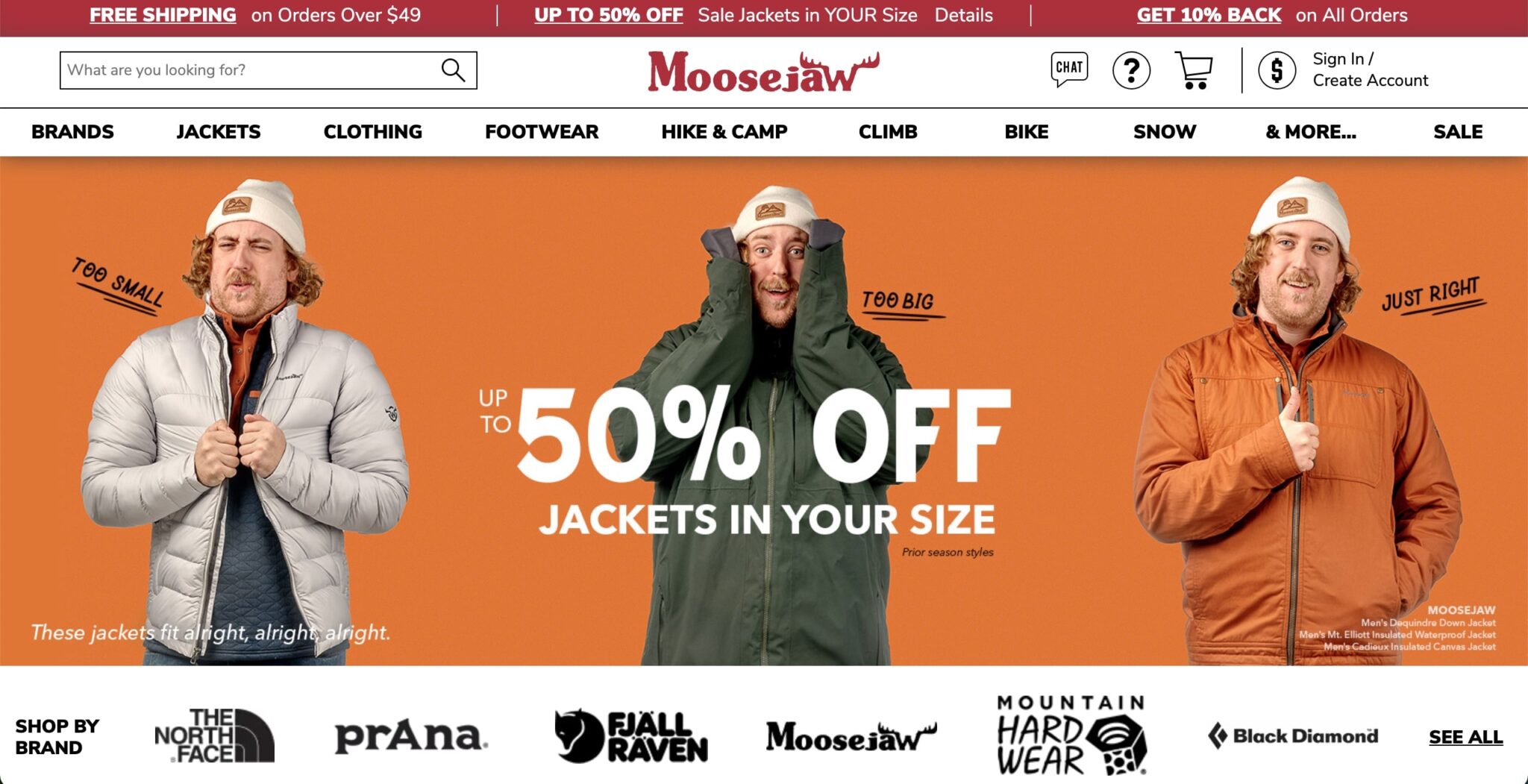 9) Active Junky
Active Junky is a rebate website that offers cashback when you shop through their portal. Simply sign up for a free account and start shopping! You can earn cashback rewards with online brands such as Backcountry, The North Face, Oakley, Chaco, and dozens more. Get up to 20% off select brands just by signing up to be a free member.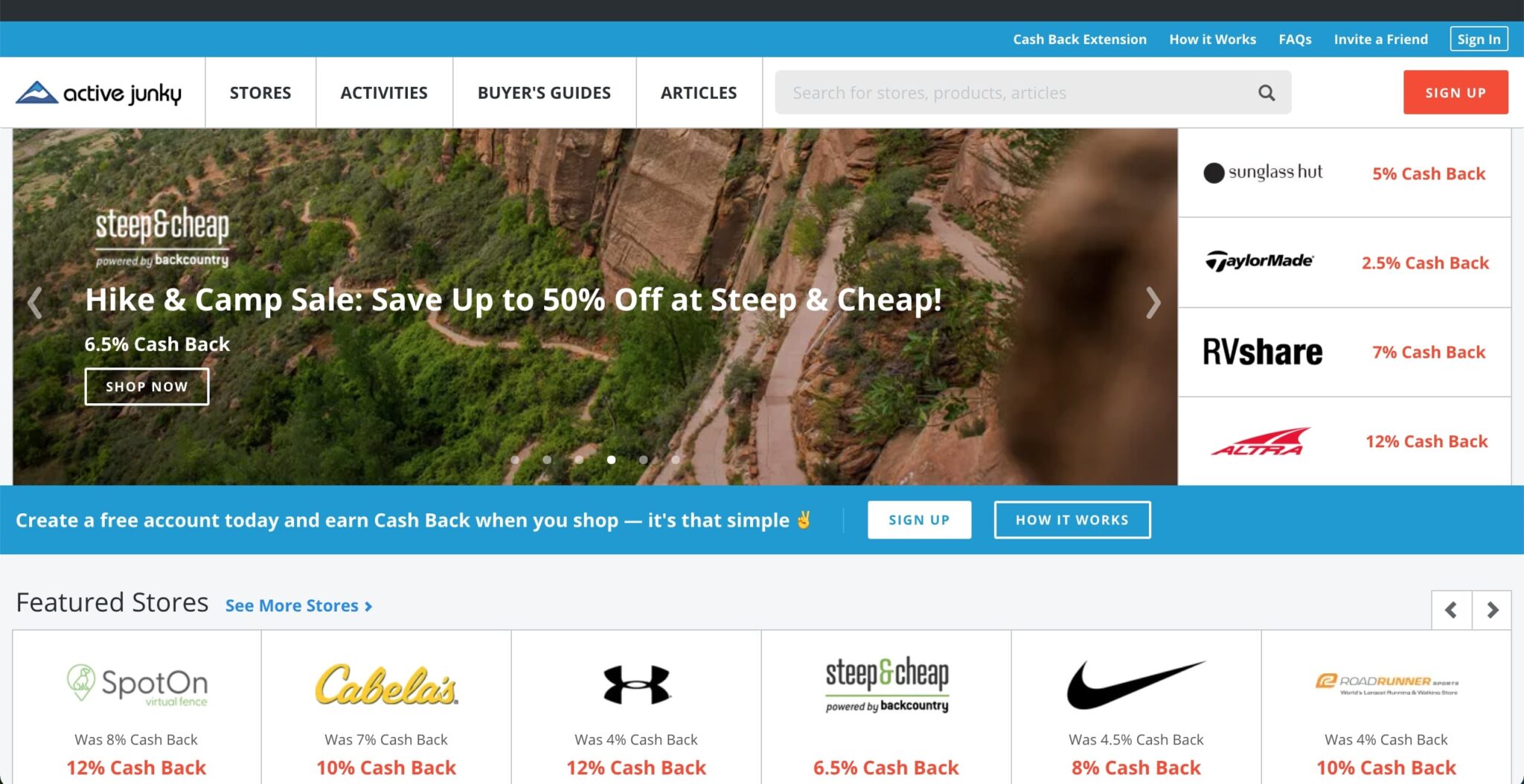 ---
Where to Buy Used Outdoor Gear
10) Patagonia Worn Wear
Patagonia is dedicated to keeping your well-loved gear in use for the long run with their Worn Wear program. If you own Patagonia products and apparel that have run their course but still have a little life left in them, you can trade them in for store credit or buy some pre-owned gear for yourself!
Patagonia also offers repair services so you can fine-tune your favorite fleece or simply update your gear to keep it in action longer.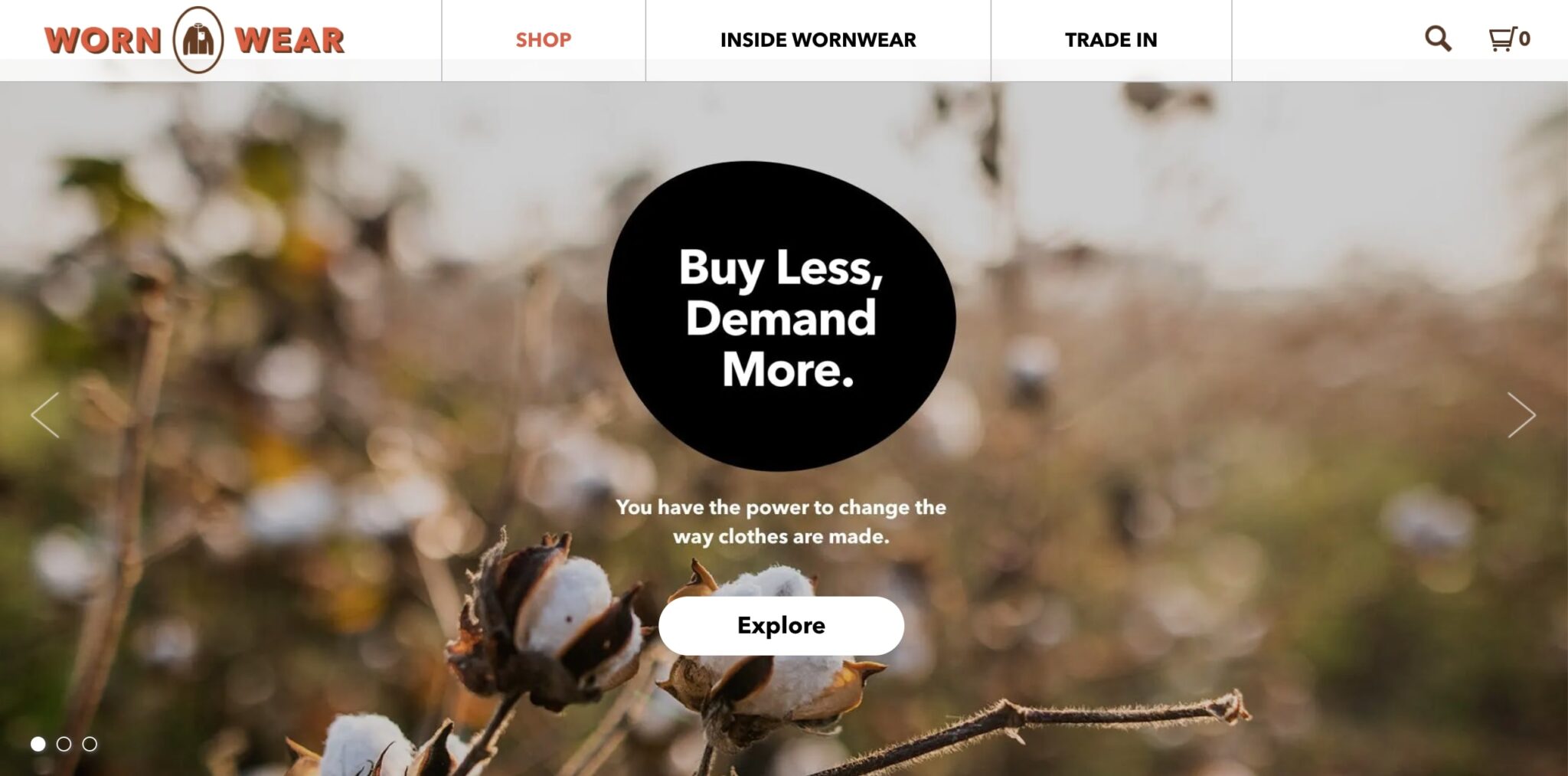 11) REI Used Gear
Did you know there's an entire REI Used Gear section on their website? It's a great place for outdoor enthusiasts and gear lovers to score deals on hundreds of pre-loved products for way less than new price tags. Plus, all the discounted outdoor gear on their site has been inspected for quality so you can save some moolah while still knowing that you're getting something in good condition.
If you have outdoor gear that you're ready to part with, you can use the Trade-in program to turn your used gear into REI gift cards.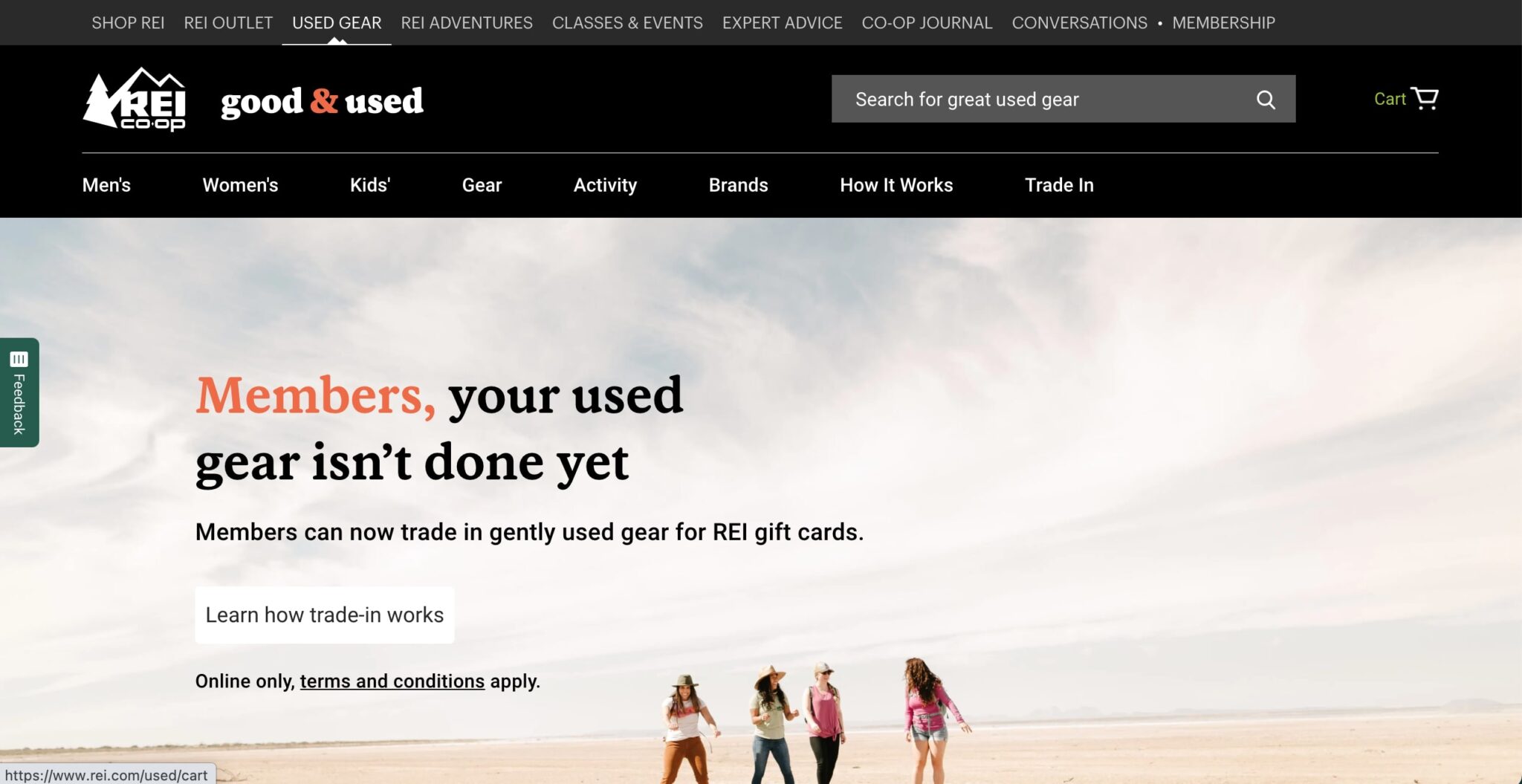 12) Outdoor Gear Exchange
This Burlington, Vermont-based outdoor gear shop sells a large selection of pre-owned and lightly used gear in addition to new products for every season. Not in Vermont or New England? Check out Outdoor Gear Exchange's online consignment shop. It's perfect for out-of-state gearheads who want to buy or sell their lightly used products. One thing that is cool about using Outdoor Gear Exchange is that consignment gear that doesn't sell after 8 months is donated to charities, including refugee groups.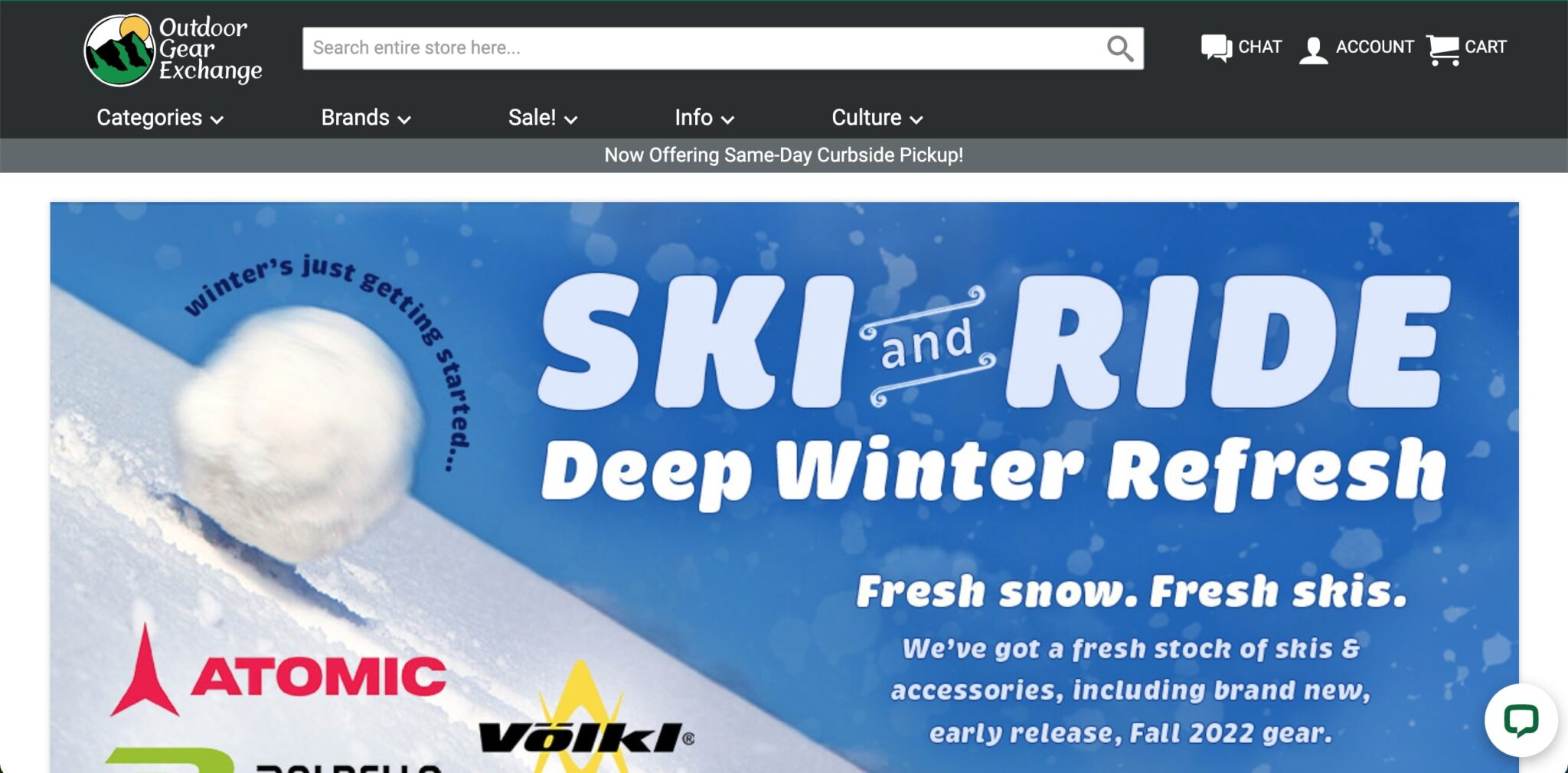 13) The Gear Room
The Gear Room was founded by two brothers from Tucson, AZ. It's a consignment shop in Salt Lake City for outdoor lovers but they also list most of their stock online for easy online ordering. I picked up a discounted pair of backcountry skis from the Gear Room a few winters ago and they were great!
14) GearTrade
GearTrade is essentially the eBay of used and discounted outdoor gear. On this online used gear marketplace, you can find anything from packrafts to backpacks, to bikes, and more – and everything is sold by the owner. Sometimes you can even find deals on gear that is practically brand new! Be sure to keep your eye on this site if you're looking for something in particular.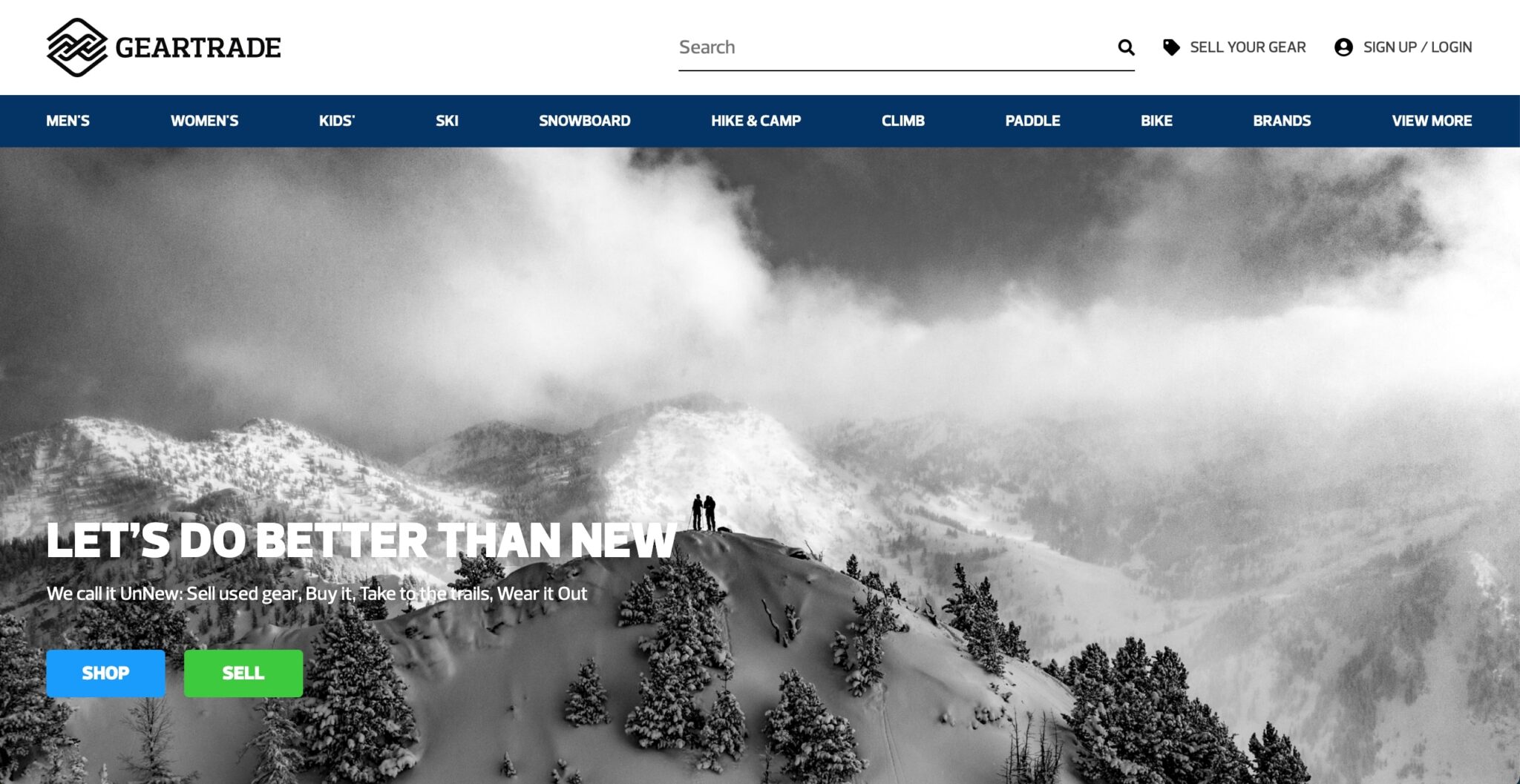 15) The Pros Closet
If you're looking for discounted bike gear, The Pros Closet is a great place to start. Located in Boulder, Colorado, this online marketplace sells Certified Pre-Owned bikes that have been inspected, serviced, and readied for a new owner. You can also trade-in your current bike and put that money toward an upgrade or new components. Shop for your next road bike, mountain bike, or gravel bike!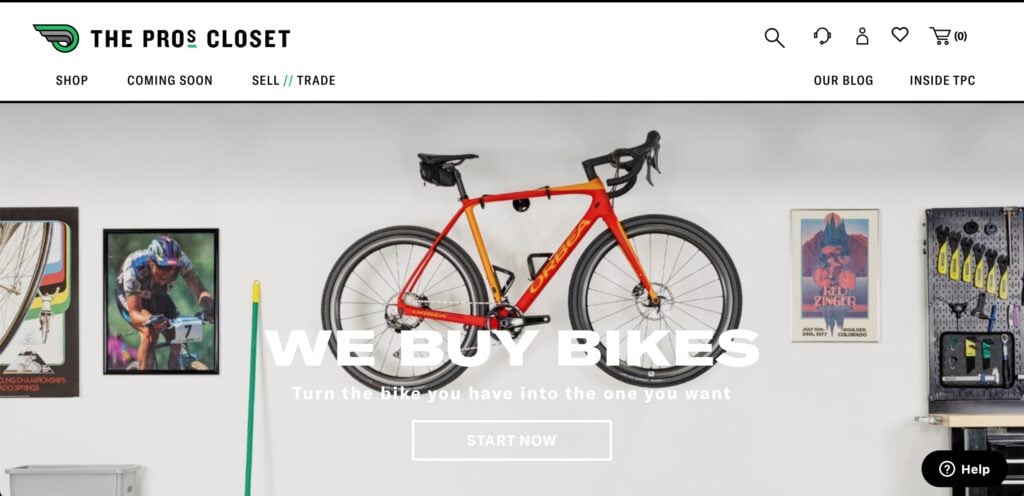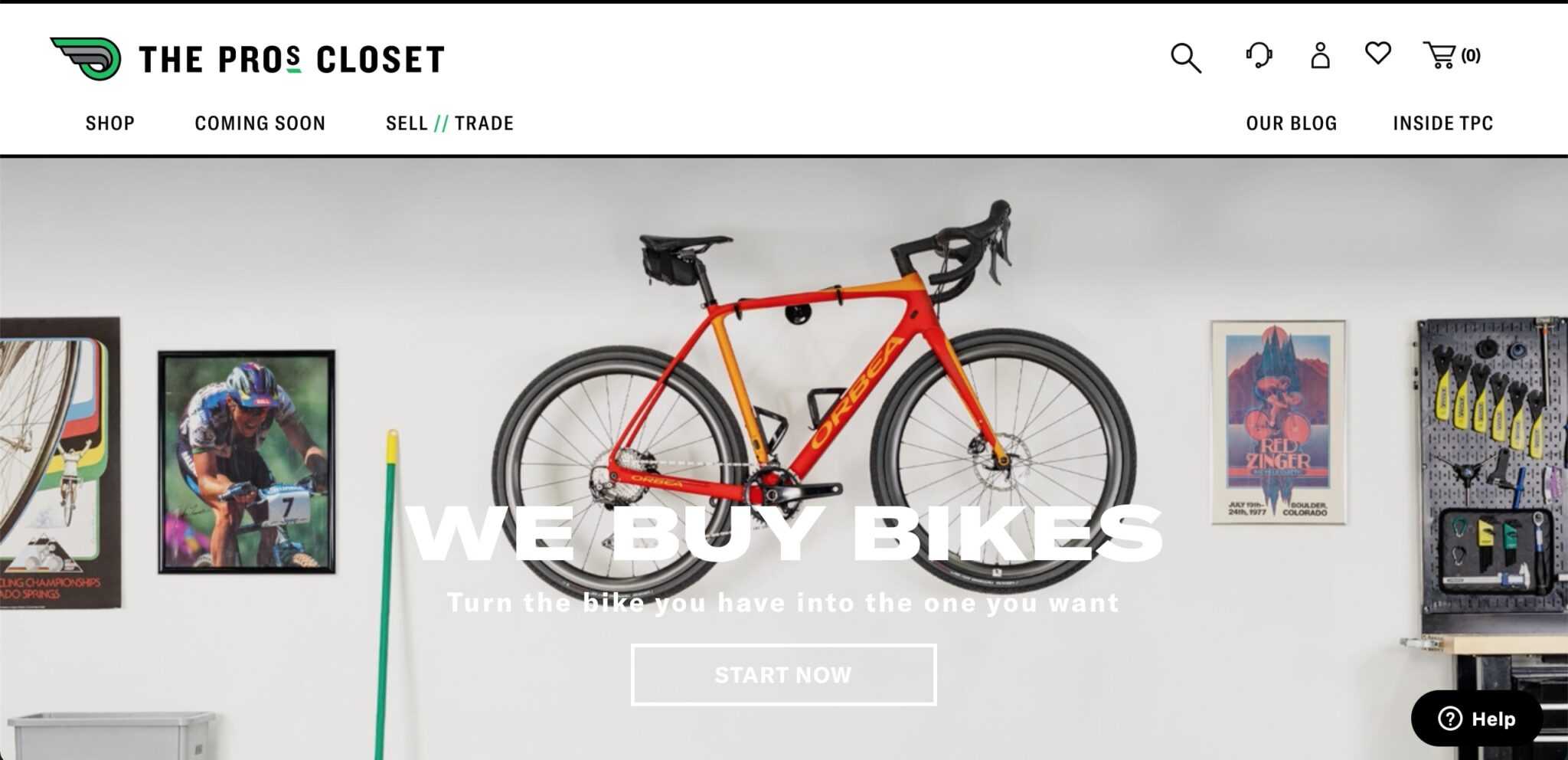 16) Facebook Groups & Marketplace
There are a plethora of gear exchange groups on Facebook including regional gear exchanges such as Arkansas, Colorado, Las Vegas, etc. There are also women-specific groups and groups dedicated to cycling, backpacking, climbing, etc. Just do a quick search of "outdoor gear exchange" and you'll find dozens of groups.
Another option is to use Facebook Marketplace, which is similar to Craigslist. You can find tons of great outdoor gear deals on the Marketplace and many sellers are willing to ship. Facebook even has their own payment system to protect sellers and buyers from fraud.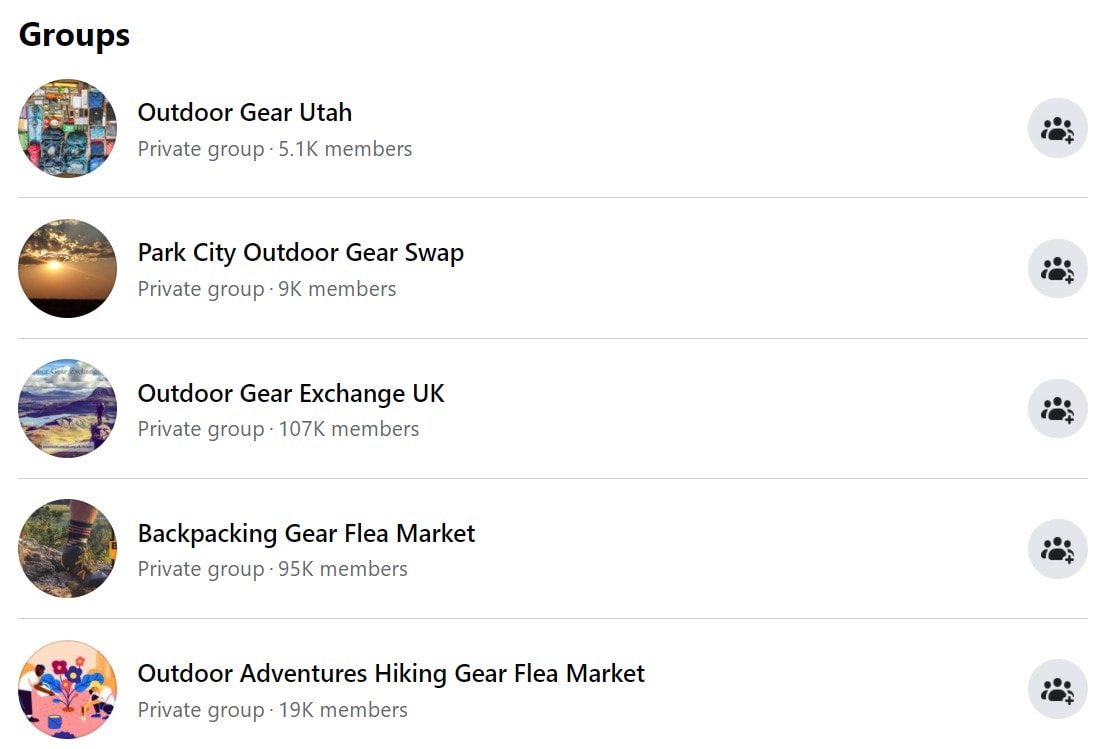 17) Swap with Family and Friends
A great way to get new-to-you gear is to have your own garage sale and get your family, friends, and adventure buddies to bring their used stuff over to swap. Almost everyone has gear that's been collecting dust in the corner, so this is a good chance to give your old or unused products a new life and snag something new (or old!).
We hope this post helps your bargain-hunt for discounted outdoor gear. For more tips and ideas on budget-friendly gear, be sure to check out our post on the Best Cheap Backpacking Gear.
Where are your favorite places to buy used or discounted outdoor gear? Share your experiences, tips, and questions in the comments section below.
The post 17 Places to Buy Discounted Outdoor Gear appeared first on Bearfoot Theory.